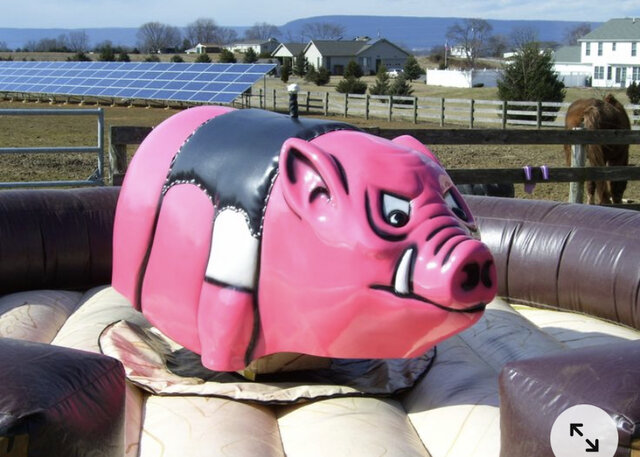 Mechanical Hog / Pig Rental
Actual Size: 15x15 ft
Setup Area: 20x20 Ft
Outlets: 2




Yes! We Service Your Area!
Voted Best Mechanical Hog/Pig/Harley the Hog Rental In 2021. To Have A Price Emailed To You Instantly, Please Complete The Quoting Process.
Mechanical Hog/Pig/Harley the Hog rentals from E C Fun Events are spectacular for older kids and adults alike. We guarantee that we service your area. With locations all over the country, it does not matter if you are in a major city or not. Call one of our main offices to speak to one of our event specialist about your event.This is a very fun workout. Treat your guests to the ultimate in entertainment. Our mechanical hog/pig at E C Fun Events has an outstanding safety record. Request a quote today. Contact us today. Or call us right now for a free quote 1-855-436-6926 .
We service all fifty states.
What is needed to have a mechanical hog/pig at your event? A 20 ft by 20 ft area and if indoors 12 ft ceilings. For power, we need two outlets on separate breakers. Also, for all indoor events, we need a 36 inch door to get all equipment through. Ask about a generator rental and our led flood light rental if you need power and light. We have a kid friendly mechanical hog/pig rental and operator. Mechanical Hog/Pig rental/rentals. Rent a mechanical hog/pig today from E C Fun Events. We offer a mechanical hog/pig rental near you. Check out our Mechanical Hog/Pig rental. All Equipment is cleaned after each rental.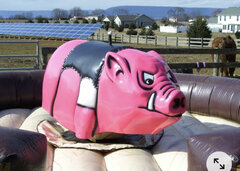 How We Work All featured equipment is in house owned and operated by ourselves, as a result, we are able to offer very competitively priced packages for multiple activities. From company family fun days, product launches, promotional & exhibition events, Christmas or summer parties, team building activity, weddings, reward or gala dinners, E C Fun Events Hire can provide a solution for your requirements. We have a wealth of event industry knowledge and should you be looking for a particular activity not featured we will happily source it on your behalf from one of our carefully chosen partner operators. Allowing the event organiser to maximise their budget. We meticulously maintain all our hire equipment to the highest standards to ensure clients receive the highest quality of service at every event.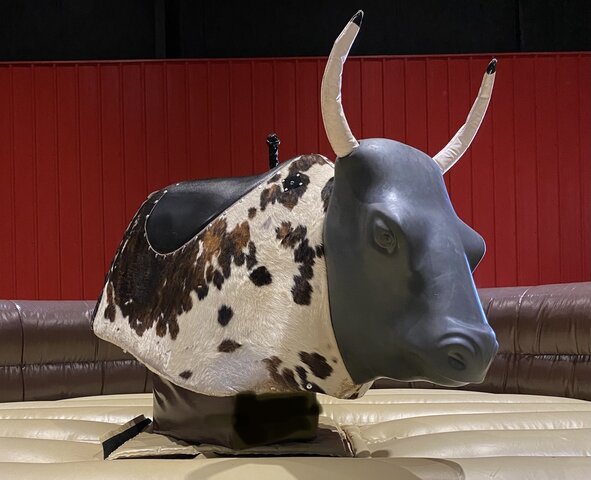 Mechanical Bull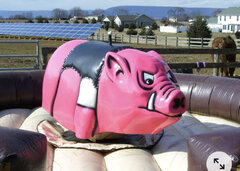 Mechanical Hog / Pig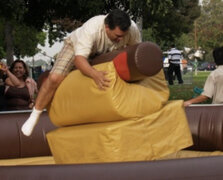 Mechanical Hot Dog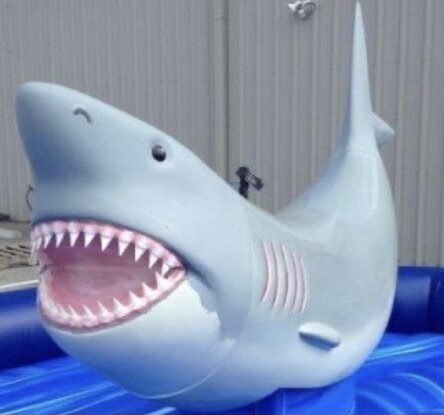 Mechanical Shark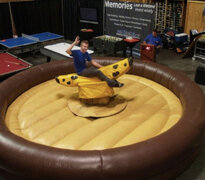 Mechanical Banana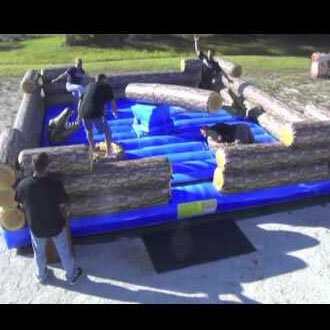 Meltdown / Ripeout / Log Slammer
Birmingham Mechanical hog/pig Rental
Montgomery Mechanical hog/pig Rental
Mobile Mechanical hog/pig Rental
Anchorage Mechanical hog/pig Rental
Fairbanks Mechanical hog/pig Rental
Juneau Mechanical hog/pig Rental
Phoenix Mechanical hog/pig Rental
Tucson Mechanical hog/pig Rental
Mesa Mechanical hog/pig Rental
Little Rock Mechanical hog/pig Rental
Fort Smith Mechanical hog/pig Rental
Fayetteville Mechanical hog/pig Rental
Los Angeles Mechanical hog/pig Rental
San Diego Mechanical hog/pig Rental
San Jose Mechanical hog/pig Rental
Denver Mechanical hog/pig Rental
Colorado Springs Mechanical hog/pig Rental
Aurora Mechanical hog/pig Rental
Bridgeport Mechanical hog/pig Rental
New Haven Mechanical hog/pig Rental
Hartford Mechanical hog/pig Rental
Wilmington Mechanical hog/pig Rental
Dover Mechanical hog/pig Rental
Newark Mechanical hog/pig Rental
Jacksonville Mechanical hog/pig Rental
Miami Mechanical hog/pig Rental
Tampa Mechanical hog/pig Rental
Atlanta Mechanical hog/pig Rental
Augusta Mechanical hog/pig Rental
Columbus Mechanical hog/pig Rental
Honolulu Mechanical hog/pig Rental
Hilo Mechanical hog/pig Rental
Kailua Mechanical hog/pig Rental
Boise Mechanical hog/pig Rental
Nampa Mechanical hog/pig Rental
Idaho Falls Mechanical hog/pig Rental
Chicago Mechanical hog/pig Rental
Aurora Mechanical hog/pig Rental
Rockford Mechanical hog/pig Rental
Indianapolis Mechanical hog/pig Rental
Fort Wayne Mechanical hog/pig Rental
Evansville Mechanical hog/pig Rental
Des Moines Mechanical hog/pig Rental
Cedar Rapids Mechanical hog/pig Rental
Davenport Mechanical hog/pig Rental
Wichita Mechanical hog/pig Rental
Overland Park Mechanical hog/pig Rental
Kansas City Mechanical hog/pig Rental
Louisville Mechanical hog/pig Rental
Lexington Mechanical hog/pig Rental
Bowling Green Mechanical hog/pig Rental
New Orleans Mechanical hog/pig Rental
Shreveport Mechanical hog/pig Rental
Baton Rouge Mechanical hog/pig Rental
Portland Mechanical hog/pig Rental
Lewiston Mechanical hog/pig Rental
Bangor Mechanical hog/pig Rental
Baltimore Mechanical hog/pig Rental
Frederick Mechanical hog/pig Rental
Gaithersburg Mechanical hog/pig Rental
Boston Mechanical hog/pig Rental
Worcester Mechanical hog/pig Rental
Springfield Mechanical hog/pig Rental
Detroit Mechanical hog/pig Rental
Grand Rapids Mechanical hog/pig Rental
Warren Mechanical hog/pig Rental
Minneapolis Mechanical hog/pig Rental
Saint Paul Mechanical hog/pig Rental
Rochester Mechanical hog/pig Rental
Jackson Mechanical hog/pig Rental
Gulfport Mechanical hog/pig Rental
Biloxi Mechanical hog/pig Rental
Kansas City Mechanical hog/pig Rental
Saint Louis Mechanical hog/pig Rental
Springfield Mechanical hog/pig Rental
Billings Mechanical hog/pig Rental
Missoula Mechanical hog/pig Rental
Great Falls Mechanical hog/pig Rental
Omaha Mechanical hog/pig Rental
Lincoln Mechanical hog/pig Rental
Bellevue Mechanical hog/pig Rental
Las Vegas Mechanical hog/pig Rental
Reno Mechanical hog/pig Rental
Henderson Mechanical hog/pig Rental
Manchester Mechanical hog/pig Rental
Nashua Mechanical hog/pig Rental
Concord Mechanical hog/pig Rental
Newark Mechanical hog/pig Rental
Jersey City Mechanical hog/pig Rental
Paterson Mechanical hog/pig Rental
Albuquerque Mechanical hog/pig Rental
Las Cruces Mechanical hog/pig Rental
Rio Rancho Mechanical hog/pig Rental
New York City Mechanical hog/pig Rental
Buffalo Mechanical hog/pig Rental
Rochester Mechanical hog/pig Rental
Charlotte Mechanical hog/pig Rental
Raleigh Mechanical hog/pig Rental
Greensboro Mechanical hog/pig Rental
Fargo Mechanical hog/pig Rental
Bismarck Mechanical hog/pig Rental
Grand Forks Mechanical hog/pig Rental
Columbus Mechanical hog/pig Rental
Cleveland Mechanical hog/pig Rental
Cincinnati Mechanical hog/pig Rental
Oklahoma City Mechanical hog/pig Rental
Tulsa Mechanical hog/pig Rental
Norman Mechanical hog/pig Rental
Portland Mechanical hog/pig Rental
Salem Mechanical hog/pig Rental
Eugene Mechanical hog/pig Rental
Philadelphia Mechanical hog/pig Rental
Pittsburgh Mechanical hog/pig Rental
Allentown Mechanical hog/pig Rental
Providence Mechanical hog/pig Rental
Warwick Mechanical hog/pig Rental
Cranston Mechanical hog/pig Rental
Charleston Mechanical hog/pig Rental
Columbia Mechanical hog/pig Rental
North Charleston Mechanical hog/pig Rental
Sioux Falls Mechanical hog/pig Rental
Rapid City Mechanical hog/pig Rental
Aberdeen Mechanical hog/pig Rental
Memphis Mechanical hog/pig Rental
Nashville Mechanical hog/pig Rental
Knoxville Mechanical hog/pig Rental
Houston Mechanical hog/pig Rental
San Antonio Mechanical hog/pig Rental
Dallas Mechanical hog/pig Rental
Salt Lake City Mechanical hog/pig Rental
West Valley City Mechanical hog/pig Rental
Provo Mechanical hog/pig Rental
Burlington Mechanical hog/pig Rental
South Burlington Mechanical hog/pig Rental
Rutland Mechanical hog/pig Rental
Virginia Beach Mechanical hog/pig Rental
Norfolk Mechanical hog/pig Rental
Chesapeake Mechanical hog/pig Rental
Seattle Mechanical hog/pig Rental
Spokane Mechanical hog/pig Rental
Tacoma Mechanical hog/pig Rental
Charleston Mechanical hog/pig Rental
Huntington Mechanical hog/pig Rental
Parkersburg Mechanical hog/pig Rental
Milwaukee Mechanical hog/pig Rental
Madison Mechanical hog/pig Rental
Green Bay Mechanical hog/pig Rental
Cheyenne Mechanical hog/pig Rental
Casper Mechanical hog/pig Rental
Laramie Mechanical hog/pig Rental