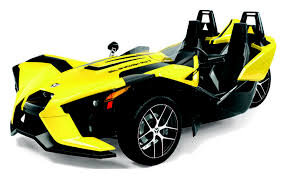 Slingshot Rides
Age Group: All Ages
Attendants: 1




Yes! We Service Your Area!
Slingshot Rentals
Looking for something completely different at your next event? Look no further! We can bring a Polaris Slingshot to your event. Guests can enjoy a fun-filled ride in the Slingshot as a passenger while being safely driven by a professional Slingshot driver.
We can offer rides at your facility or in an area that has low impact streets. We will provide safety helmets and hair nets for all riders. All riders will be required to wear helmets and wear the seat belt that is installed in the passenger area. Riding in the Slingshot is great for all ages to enjoy. It is also a great photo opportunity.
WHAT IS A SLINGSHOT?
The Slingshot is an open-air, 3-wheeled roadster that will have you grinning from ear-to-ear in no time.
Call today and ask us about having this fun ride at your event, or bundle this with our other fun attractions for the ultimate event.