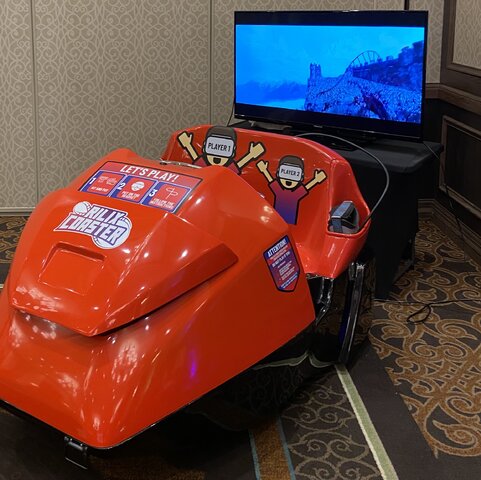 Virtual Reality Roller Coaster Rental
Actual Size: 10ft x 10ft
Setup Area: 10ft x 10ft
Outlets: 1
Age Group: All ages




Yes! We Service Your Area!
Voted Best Virtual Reality Roller Coaster Rental in 2022. To Have A Price Emailed To You Instantly, Please Complete The Quoting Process.
Virtual Reality Roller Coaster Rental
A Virtual Reality Roller Coaster simulator rental can now replace the real thing at your next event!
The VR Roller Coaster provides an amazing experience for all ages. Moms, Dads, Grandparents, Teens, and Kids will love this ride.
This VR Roller Coaster has a Wind and Vibration system that simulates the best roller coasters in the country.
1-2 people can participate each ride
The VR Roller Coaster is just as much fun to watch as it is to ride!
There are many different ride experiences to choose from including: Halloween, Christmas, Sci-Fi, and Kid Friendly rides too!
Pick the VR Roller Coaster experience you want to try and then hold on! You're going for the ride of your life!
The Rilix Coaster is a complete virtual reality roller coaster simulator. We have combined exclusive software and hardware systems to create a 100% immersive experience. With amazing visual scenarios, vibration and wind systems, the Rilix Coaster will take you on a thrill ride adventure!
- Vibration System - The Rilix coaster is designed with advanced vibration capabilities offering safe, low power, immersive ride effects.
- Wind Effects - The variable-speed wind system is matched perfectly to each ride scenario bringing exceptional realism to the experience.
- Stunning Scenery , Adventures, escapes, and edge-of-your-coaster-seat thrills await in each exciting and beautifully crafted ride scenario.
What is Virtual Reality?
Virtual Reality (VR) is the use of computer technology to create a simulated environment that is realistic to the user. Unlike traditional user interfaces, VR places the user inside the ride or experience, like our roller coaster simulator. Instead of viewing a screen in front of them, users are put into the scenario to interact with 3D worlds by use of the VR goggles. By simulating as many senses as possible, such as vision, hearing, touch, even smell, the computer is transformed into a gatekeeper to this fake, but realistic world and/or experience. The experience is so realistic that users will find it hard to imagine they are not actually within the scenario they are living out, and some may even experience car sickness feelings. All around you will be a different scenery and experience for each second of the ride.
Meet RILIX COASTER, a Roller Coaster Simulator that uses virtual reality technology to provide a fantastic immersive experience. It includes several scenarios such as children, adventure, action, horror and sci-fi. The roller coaster simulator reaches speeds up to 90 mph depending on the scenario and the car vibrates as you go round the bends. Pure adrenaline and total immersion!

Your guests will be transported into the scenarios in a blink of an eye, experiencing the real feeling of being in different landscapes from cartoons to the most thrilling virtual environments.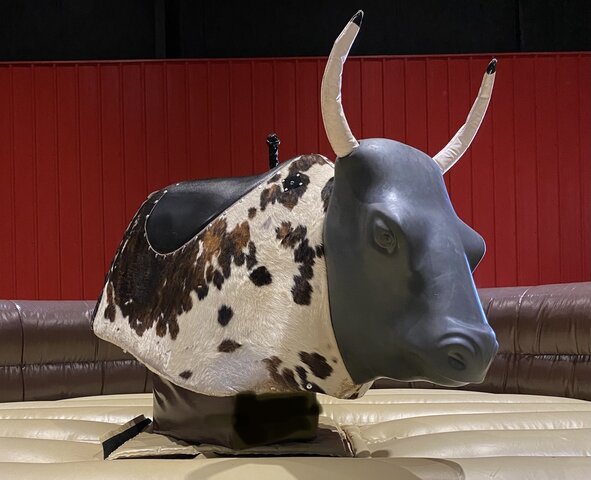 Mechanical Bull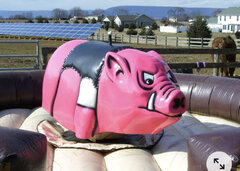 Mechanical Hog / Pig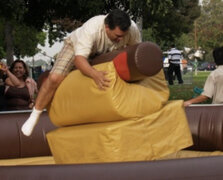 Mechanical Hot Dog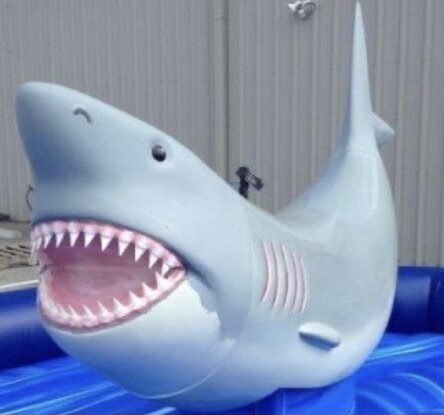 Mechanical Shark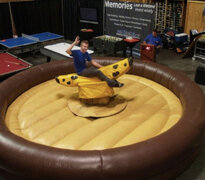 Mechanical Banana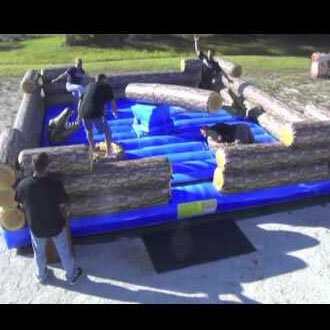 Meltdown / Ripeout / Log Slammer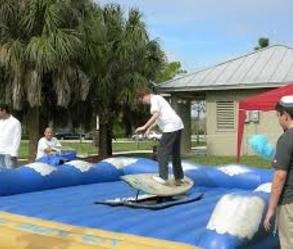 Mechanical Surfboard Rental
Birmingham Virtual Reality Roller Coaster Rental
Montgomery Virtual Reality Roller Coaster Rental
Mobile Virtual Reality Roller Coaster Rental
Anchorage Virtual Reality Roller Coaster Rental
Fairbanks Virtual Reality Roller Coaster Rental
Juneau Virtual Reality Roller Coaster Rental
Phoenix Virtual Reality Roller Coaster Rental
Tucson Virtual Reality Roller Coaster Rental
Mesa Virtual Reality Roller Coaster Rental
Little Rock Virtual Reality Roller Coaster Rental
Fort Smith Virtual Reality Roller Coaster Rental
Fayetteville Virtual Reality Roller Coaster Rental
Los Angeles Virtual Reality Roller Coaster Rental
San Diego Virtual Reality Roller Coaster Rental
San Jose Virtual Reality Roller Coaster Rental
Denver Virtual Reality Roller Coaster Rental
Colorado Springs Virtual Reality Roller Coaster Rental
Aurora Virtual Reality Roller Coaster Rental
Bridgeport Virtual Reality Roller Coaster Rental
New Haven Virtual Reality Roller Coaster Rental
Hartford Virtual Reality Roller Coaster Rental
Wilmington Virtual Reality Roller Coaster Rental
Dover Virtual Reality Roller Coaster Rental
Newark Virtual Reality Roller Coaster Rental
Jacksonville Virtual Reality Roller Coaster Rental
Miami Virtual Reality Roller Coaster Rental
Tampa Virtual Reality Roller Coaster Rental
Atlanta Virtual Reality Roller Coaster Rental
Augusta Virtual Reality Roller Coaster Rental
Columbus Virtual Reality Roller Coaster Rental
Honolulu Virtual Reality Roller Coaster Rental
Hilo Virtual Reality Roller Coaster Rental
Kailua Virtual Reality Roller Coaster Rental
Boise Virtual Reality Roller Coaster Rental
Nampa Virtual Reality Roller Coaster Rental
Idaho Falls Virtual Reality Roller Coaster Rental
Chicago Virtual Reality Roller Coaster Rental
Aurora Virtual Reality Roller Coaster Rental
Rockford Virtual Reality Roller Coaster Rental
Indianapolis Virtual Reality Roller Coaster Rental
Fort Wayne Virtual Reality Roller Coaster Rental
Evansville Virtual Reality Roller Coaster Rental
Des Moines Virtual Reality Roller Coaster Rental
Cedar Rapids Virtual Reality Roller Coaster Rental
Davenport Virtual Reality Roller Coaster Rental
Wichita Virtual Reality Roller Coaster Rental
Overland Park Virtual Reality Roller Coaster Rental
Kansas City Virtual Reality Roller Coaster Rental
Louisville Virtual Reality Roller Coaster Rental
Lexington Virtual Reality Roller Coaster Rental
Bowling Green Virtual Reality Roller Coaster Rental
New Orleans Virtual Reality Roller Coaster Rental
Shreveport Virtual Reality Roller Coaster Rental
Baton Rouge Virtual Reality Roller Coaster Rental
Portland Virtual Reality Roller Coaster Rental
Lewiston Virtual Reality Roller Coaster Rental
Bangor Virtual Reality Roller Coaster Rental
Baltimore Virtual Reality Roller Coaster Rental
Frederick Virtual Reality Roller Coaster Rental
Gaithersburg Virtual Reality Roller Coaster Rental
Boston Virtual Reality Roller Coaster Rental
Worcester Virtual Reality Roller Coaster Rental
Springfield Virtual Reality Roller Coaster Rental
Detroit Virtual Reality Roller Coaster Rental
Grand Rapids Virtual Reality Roller Coaster Rental
Warren Virtual Reality Roller Coaster Rental
Minneapolis Virtual Reality Roller Coaster Rental
Saint Paul Virtual Reality Roller Coaster Rental
Rochester Virtual Reality Roller Coaster Rental
Jackson Virtual Reality Roller Coaster Rental
Gulfport Virtual Reality Roller Coaster Rental
Biloxi Virtual Reality Roller Coaster Rental
Kansas City Virtual Reality Roller Coaster Rental
Saint Louis Virtual Reality Roller Coaster Rental
Springfield Virtual Reality Roller Coaster Rental
Billings Virtual Reality Roller Coaster Rental
Missoula Virtual Reality Roller Coaster Rental
Great Falls Virtual Reality Roller Coaster Rental
Omaha Virtual Reality Roller Coaster Rental
Lincoln Virtual Reality Roller Coaster Rental
Bellevue Virtual Reality Roller Coaster Rental
Las Vegas Virtual Reality Roller Coaster Rental
Reno Virtual Reality Roller Coaster Rental
Henderson Virtual Reality Roller Coaster Rental
Manchester Virtual Reality Roller Coaster Rental
Nashua Virtual Reality Roller Coaster Rental
Concord Virtual Reality Roller Coaster Rental
Newark Virtual Reality Roller Coaster Rental
Jersey City Virtual Reality Roller Coaster Rental
Paterson Virtual Reality Roller Coaster Rental
Albuquerque Virtual Reality Roller Coaster Rental
Las Cruces Virtual Reality Roller Coaster Rental
Rio Rancho Virtual Reality Roller Coaster Rental
New York City Virtual Reality Roller Coaster Rental
Buffalo Virtual Reality Roller Coaster Rental
Rochester Virtual Reality Roller Coaster Rental
Charlotte Virtual Reality Roller Coaster Rental
Raleigh Virtual Reality Roller Coaster Rental
Greensboro Virtual Reality Roller Coaster Rental
Fargo Virtual Reality Roller Coaster Rental
Bismarck Virtual Reality Roller Coaster Rental
Grand Forks Virtual Reality Roller Coaster Rental
Columbus Virtual Reality Roller Coaster Rental
Cleveland Virtual Reality Roller Coaster Rental
Cincinnati Virtual Reality Roller Coaster Rental
Oklahoma City Virtual Reality Roller Coaster Rental
Tulsa Virtual Reality Roller Coaster Rental
Norman Virtual Reality Roller Coaster Rental
Portland Virtual Reality Roller Coaster Rental
Salem Virtual Reality Roller Coaster Rental
Eugene Virtual Reality Roller Coaster Rental
Philadelphia Virtual Reality Roller Coaster Rental
Pittsburgh Virtual Reality Roller Coaster Rental
Allentown Virtual Reality Roller Coaster Rental
Providence Virtual Reality Roller Coaster Rental
Warwick Virtual Reality Roller Coaster Rental
Cranston Virtual Reality Roller Coaster Rental
Charleston Virtual Reality Roller Coaster Rental
Columbia Virtual Reality Roller Coaster Rental
North Charleston Virtual Reality Roller Coaster Rental
Sioux Falls Virtual Reality Roller Coaster Rental
Rapid City Virtual Reality Roller Coaster Rental
Aberdeen Virtual Reality Roller Coaster Rental
Memphis Virtual Reality Roller Coaster Rental
Nashville Virtual Reality Roller Coaster Rental
Knoxville Virtual Reality Roller Coaster Rental
Houston Virtual Reality Roller Coaster Rental
San Antonio Virtual Reality Roller Coaster Rental
Dallas Virtual Reality Roller Coaster Rental
Salt Lake City Virtual Reality Roller Coaster Rental
West Valley City Virtual Reality Roller Coaster Rental
Provo Virtual Reality Roller Coaster Rental
Burlington Virtual Reality Roller Coaster Rental
South Burlington Virtual Reality Roller Coaster Rental
Rutland Virtual Reality Roller Coaster Rental
Virginia Beach Virtual Reality Roller Coaster Rental
Norfolk Virtual Reality Roller Coaster Rental
Chesapeake Virtual Reality Roller Coaster Rental
Seattle Virtual Reality Roller Coaster Rental
Spokane Virtual Reality Roller Coaster Rental
Tacoma Virtual Reality Roller Coaster Rental
Charleston Virtual Reality Roller Coaster Rental
Huntington Virtual Reality Roller Coaster Rental
Parkersburg Virtual Reality Roller Coaster Rental
Milwaukee Virtual Reality Roller Coaster Rental
Madison Virtual Reality Roller Coaster Rental
Green Bay Virtual Reality Roller Coaster Rental
Cheyenne Virtual Reality Roller Coaster Rental
Casper Virtual Reality Roller Coaster Rental
Laramie Virtual Reality Roller Coaster Rental