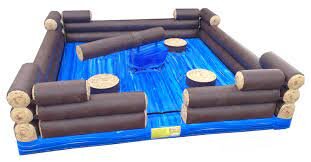 Meltdown / Log Slammer Rental
Actual Size: 25x25 FT
Setup Area: 25x25 FT
Outlets: 2




Yes! We Service Your Area!
Voted Best Mechanical Meltdown / Log Slammer / Redneck Games Rental In 2022! To Have A Price Emailed To You Instantly, Please Complete The Quoting Process.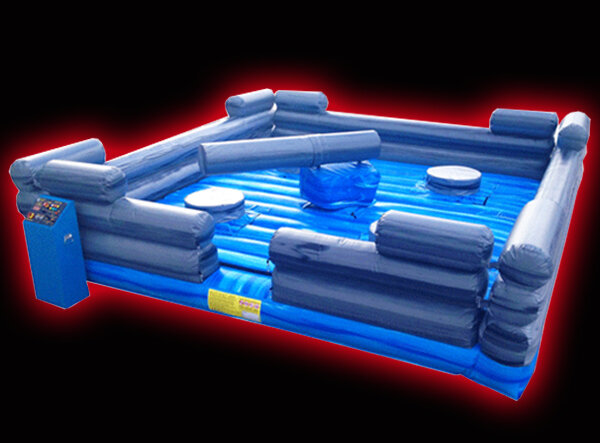 The Meltdown /Redneck Games / Log Slammer is a unique fun game for the whole family, and everyone instantly "gets" the concept as they associate it with the famous TV show.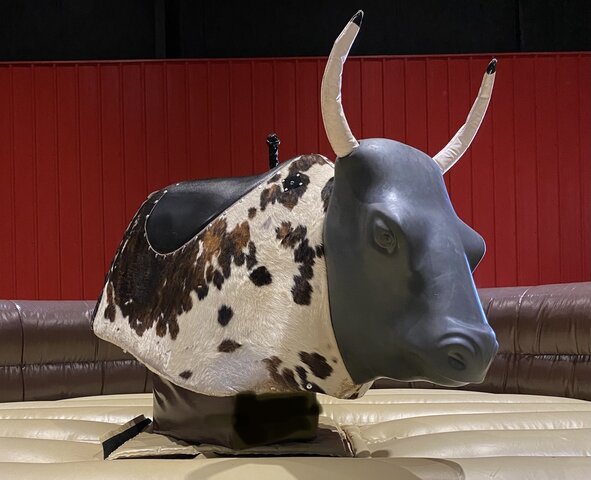 Mechanical Bull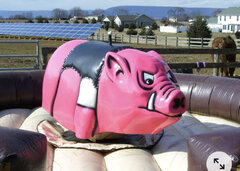 Mechanical Hog / Pig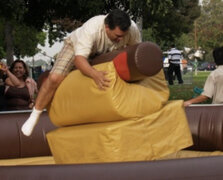 Mechanical Hot Dog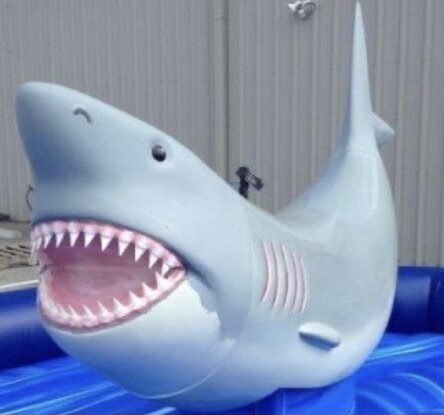 Mechanical Shark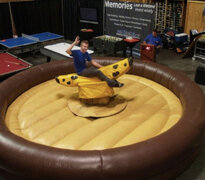 Mechanical Banana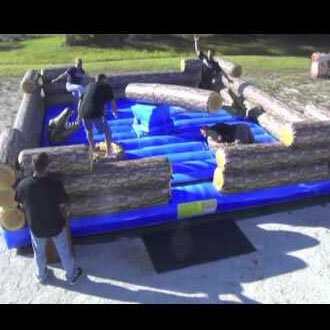 Meltdown / Ripeout / Log Slammer
Portable Human Gyroscope, Portable Mechanical Bull, Robo-Surfer/Mechanical surfboard, Battle Pods, Inflatable Ax Throwing Game, Safe Archery, Photo Booth, Cash Cube, Laser Skeet, Portable Mechanical Shark, Portable Virtual Reality Roller Coaster, Portable Mechanical Hog/Pig, Portable Mechanical Hotdog, Portable Mechanical Banana, Portable Meltdown/Log Slammer, Portable Bumper Cars, Portable Mechanical Bulldog
Birmingham meltdown/log slammer/redneck games Rental
Montgomery meltdown/log slammer/redneck games Rental
Mobile meltdown/log slammer/redneck games Rental
Anchorage meltdown/log slammer/redneck games Rental
Fairbanks meltdown/log slammer/redneck games Rental
Juneau meltdown/log slammer/redneck games Rental
Phoenix meltdown/log slammer/redneck games Rental
Tucson meltdown/log slammer/redneck games Rental
Mesa meltdown/log slammer/redneck games Rental
Little Rock meltdown/log slammer/redneck games Rental
Fort Smith meltdown/log slammer/redneck games Rental
Fayetteville meltdown/log slammer/redneck games Rental
Los Angeles meltdown/log slammer/redneck games Rental
San Diego meltdown/log slammer/redneck games Rental
San Jose meltdown/log slammer/redneck games Rental
Denver meltdown/log slammer/redneck games Rental
Colorado Springs meltdown/log slammer/redneck games Rental
Aurora meltdown/log slammer/redneck games Rental
Bridgeport meltdown/log slammer/redneck games Rental
New Haven meltdown/log slammer/redneck games Rental
Hartford meltdown/log slammer/redneck games Rental
Wilmington meltdown/log slammer/redneck games Rental
Dover meltdown/log slammer/redneck games Rental
Newark meltdown/log slammer/redneck games Rental
Jacksonville meltdown/log slammer/redneck games Rental
Miami meltdown/log slammer/redneck games Rental
Tampa meltdown/log slammer/redneck games Rental
Atlanta meltdown/log slammer/redneck games Rental
Augusta meltdown/log slammer/redneck games Rental
Columbus meltdown/log slammer/redneck games Rental
Honolulu meltdown/log slammer/redneck games Rental
Hilo meltdown/log slammer/redneck games Rental
Kailua meltdown/log slammer/redneck games Rental
Boise meltdown/log slammer/redneck games Rental
Nampa meltdown/log slammer/redneck games Rental
Idaho Falls meltdown/log slammer/redneck games Rental
Chicago meltdown/log slammer/redneck games Rental
Aurora meltdown/log slammer/redneck games Rental
Rockford meltdown/log slammer/redneck games Rental
Indianapolis meltdown/log slammer/redneck games Rental
Fort Wayne meltdown/log slammer/redneck games Rental
Evansville meltdown/log slammer/redneck games Rental
Des Moines meltdown/log slammer/redneck games Rental
Cedar Rapids meltdown/log slammer/redneck games Rental
Davenport meltdown/log slammer/redneck games Rental
Wichita meltdown/log slammer/redneck games Rental
Overland Park meltdown/log slammer/redneck games Rental
Kansas City meltdown/log slammer/redneck games Rental
Louisville meltdown/log slammer/redneck games Rental
Lexington meltdown/log slammer/redneck games Rental
Bowling Green meltdown/log slammer/redneck games Rental
New Orleans meltdown/log slammer/redneck games Rental
Shreveport meltdown/log slammer/redneck games Rental
Baton Rouge meltdown/log slammer/redneck games Rental
Portland meltdown/log slammer/redneck games Rental
Lewiston meltdown/log slammer/redneck games Rental
Bangor meltdown/log slammer/redneck games Rental
Baltimore meltdown/log slammer/redneck games Rental
Frederick meltdown/log slammer/redneck games Rental
Gaithersburg meltdown/log slammer/redneck games Rental
Boston meltdown/log slammer/redneck games Rental
Worcester meltdown/log slammer/redneck games Rental
Springfield meltdown/log slammer/redneck games Rental
Detroit meltdown/log slammer/redneck games Rental
Grand Rapids meltdown/log slammer/redneck games Rental
Warren meltdown/log slammer/redneck games Rental
Minneapolis meltdown/log slammer/redneck games Rental
Saint Paul meltdown/log slammer/redneck games Rental
Rochester meltdown/log slammer/redneck games Rental
Jackson meltdown/log slammer/redneck games Rental
Gulfport meltdown/log slammer/redneck games Rental
Biloxi meltdown/log slammer/redneck games Rental
Kansas City meltdown/log slammer/redneck games Rental
Saint Louis meltdown/log slammer/redneck games Rental
Springfield meltdown/log slammer/redneck games Rental
Billings meltdown/log slammer/redneck games Rental
Missoula meltdown/log slammer/redneck games Rental
Great Falls meltdown/log slammer/redneck games Rental
Omaha meltdown/log slammer/redneck games Rental
Lincoln meltdown/log slammer/redneck games Rental
Bellevue meltdown/log slammer/redneck games Rental
Las Vegas meltdown/log slammer/redneck games Rental
Reno meltdown/log slammer/redneck games Rental
Henderson meltdown/log slammer/redneck games Rental
Manchester meltdown/log slammer/redneck games Rental
Nashua meltdown/log slammer/redneck games Rental
Concord meltdown/log slammer/redneck games Rental
Newark meltdown/log slammer/redneck games Rental
Jersey City meltdown/log slammer/redneck games Rental
Paterson meltdown/log slammer/redneck games Rental
Albuquerque meltdown/log slammer/redneck games Rental
Las Cruces meltdown/log slammer/redneck games Rental
Rio Rancho meltdown/log slammer/redneck games Rental
New York City meltdown/log slammer/redneck games Rental
Buffalo meltdown/log slammer/redneck games Rental
Rochester meltdown/log slammer/redneck games Rental
Charlotte meltdown/log slammer/redneck games Rental
Raleigh meltdown/log slammer/redneck games Rental
Greensboro meltdown/log slammer/redneck games Rental
Fargo meltdown/log slammer/redneck games Rental
Bismarck meltdown/log slammer/redneck games Rental
Grand Forks meltdown/log slammer/redneck games Rental
Columbus meltdown/log slammer/redneck games Rental
Cleveland meltdown/log slammer/redneck games Rental
Cincinnati meltdown/log slammer/redneck games Rental
Oklahoma City meltdown/log slammer/redneck games Rental
Tulsa meltdown/log slammer/redneck games Rental
Norman meltdown/log slammer/redneck games Rental
Portland meltdown/log slammer/redneck games Rental
Salem meltdown/log slammer/redneck games Rental
Eugene meltdown/log slammer/redneck games Rental
Philadelphia meltdown/log slammer/redneck games Rental
Pittsburgh meltdown/log slammer/redneck games Rental
Allentown meltdown/log slammer/redneck games Rental
Providence meltdown/log slammer/redneck games Rental
Warwick meltdown/log slammer/redneck games Rental
Cranston meltdown/log slammer/redneck games Rental
Charleston meltdown/log slammer/redneck games Rental
Columbia meltdown/log slammer/redneck games Rental
North Charleston meltdown/log slammer/redneck games Rental
Sioux Falls meltdown/log slammer/redneck games Rental
Rapid City meltdown/log slammer/redneck games Rental
Aberdeen meltdown/log slammer/redneck games Rental
Memphis meltdown/log slammer/redneck games Rental
Nashville meltdown/log slammer/redneck games Rental
Knoxville meltdown/log slammer/redneck games Rental
Houston meltdown/log slammer/redneck games Rental
San Antonio meltdown/log slammer/redneck games Rental
Dallas meltdown/log slammer/redneck games Rental
Salt Lake City meltdown/log slammer/redneck games Rental
West Valley City meltdown/log slammer/redneck games Rental
Provo meltdown/log slammer/redneck games Rental
Burlington meltdown/log slammer/redneck games Rental
South Burlington meltdown/log slammer/redneck games Rental
Rutland meltdown/log slammer/redneck games Rental
Virginia Beach meltdown/log slammer/redneck games Rental
Norfolk meltdown/log slammer/redneck games Rental
Chesapeake meltdown/log slammer/redneck games Rental
Seattle meltdown/log slammer/redneck games Rental
Spokane meltdown/log slammer/redneck games Rental
Tacoma meltdown/log slammer/redneck games Rental
Charleston meltdown/log slammer/redneck games Rental
Huntington meltdown/log slammer/redneck games Rental
Parkersburg meltdown/log slammer/redneck games Rental
Milwaukee meltdown/log slammer/redneck games Rental
Madison meltdown/log slammer/redneck games Rental
Green Bay meltdown/log slammer/redneck games Rental
Cheyenne meltdown/log slammer/redneck games Rental
Casper meltdown/log slammer/redneck games Rental
Laramie meltdown/log slammer/redneck games Rental